Delivery services, fast food and personal hygiene brands fare well
As the COVID-19 pandemic continues to affect businesses across the globe, with growth slowing down in most sectors, YouGov Plan & Track looks at the brands that have managed to sustain themselves in this harsh economic environment.
To examine consumer behaviour in Singapore in light of COVID-19, YouGov has identified two sets of consumer groups, based on their fears of contracting the virus. Over half (55%) are scared and the other half (41%) are not – termed 'COVID-19 Worriers' and 'COVID-19 Relaxers'.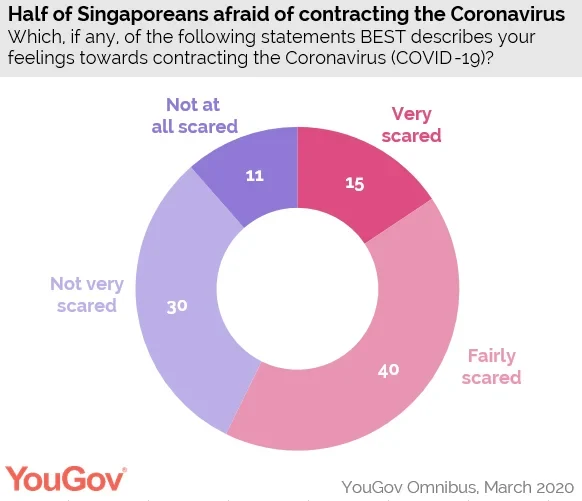 Looking at their Current Customer scores – which measures what brands consumers have been purchasing from over the past three months, there is clear distinction in the brands COVID-19 worriers are buying over COVID-19 relaxers. By comparing the difference in their scores, ten brands come up on top. Leading the list is Southeast Asian e-commerce platform Qoo10, and its competitor Shopee also fares well in the top ten. Personal care brands are also popular among COVID-19 worriers, such as Dettol and L'Oreal; as are packaged food brands like Nissin and Enfragrow. COVID-19 worriers are also much more likely to buy from big QSR brands like McDonald's and KFC. The list is completed with Singaporean video-on-demand service MEWATCH and delivery service Ninja Van.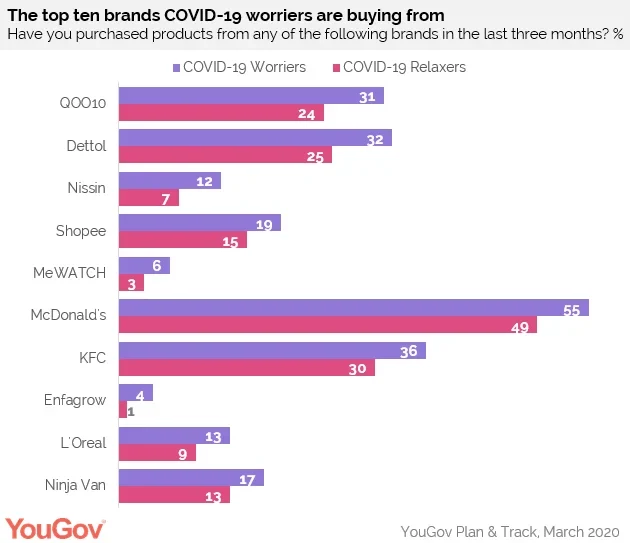 The brand that has had the biggest uptake in its Current Customer score since the COVID-19 outbreak in Singapore however has been disinfectant brand Dettol. On the date of the first confirmed COVID-19 case in Singapore, Dettol's Current Customer score stood at +27.3, but within a month (on 27 February 2020), it had peaked at +44.0 – indicating a jump of 16.7 points.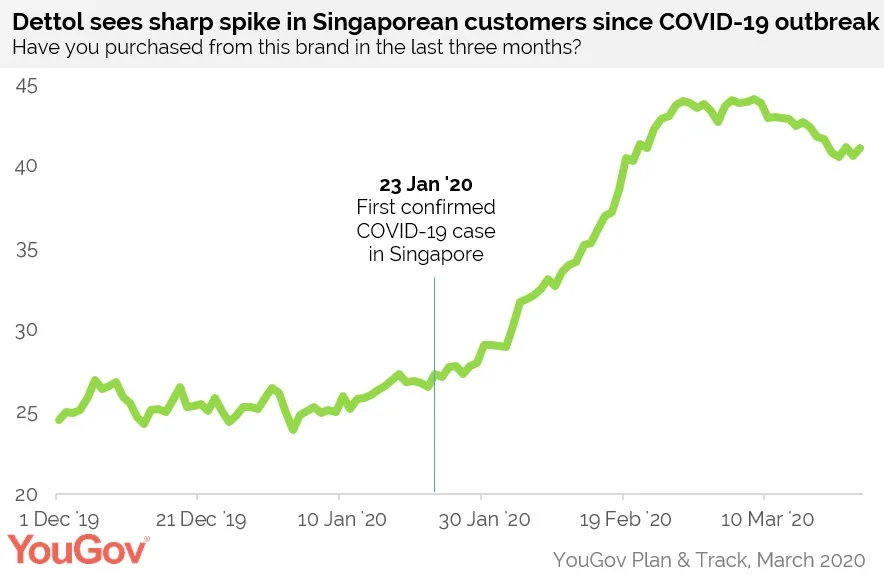 Though Dettol has been popular with Singaporeans as a whole recently, data shows that it is most popular amongst older Singaporeans in particular. While only a third (33%) of the Singaporean population is over the age of 55, they make up two in five (40%) Dettol customers. A similar trend ia also seen with those aged 45 to 54 (19% vs. 23%).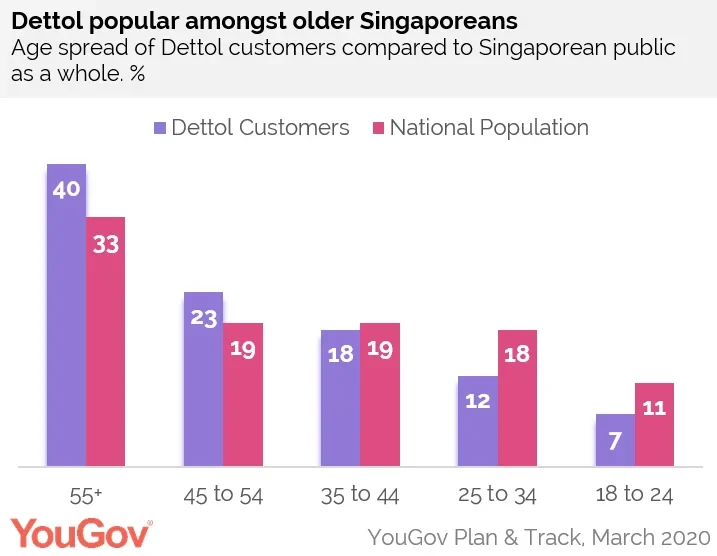 Ervin Ha, Head of Data Products for YouGov APAC commented: "As many companies begin to struggle due to the impact of the coronavirus pandemic, some brands are able to grow their businesses in this difficult time. Brands that are able to provide services in line with global guidelines on how to contain the virus, such as practicing good hygiene, or simply keeping people entertained and fed at home, are the ones who stand out in these trying times."