In what has been a very challenging year for many brands amidst global crisis and uncertainty, we want to share some positive brand stories with the launch of the YouGov Best Brands 2020 Singapore.
Check out the below rankings to see which brands made the top 10 list, which brands have improved most year on year and the top 25 brands in the world.
The rankings data is drawn from our daily brand tracking tool BrandIndex, which measures the public's perception of thousands of brands every day across 40 sectors.
YouGov Best Brands 2020 Singapore Rankings:
YouGov Most Improved Best Brands 2020 Singapore Rankings: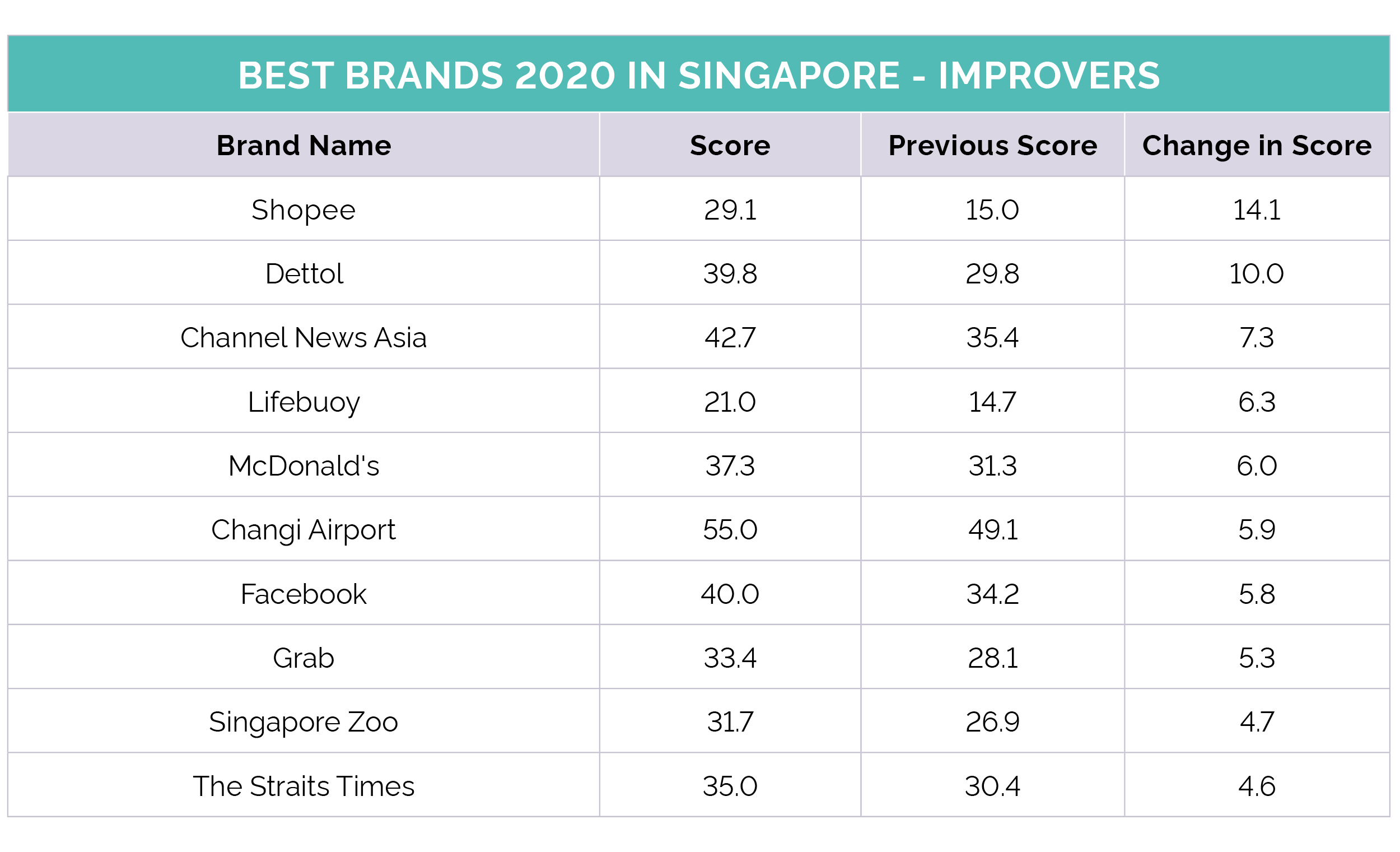 YouGov Best Brands 2020 Global Rankings: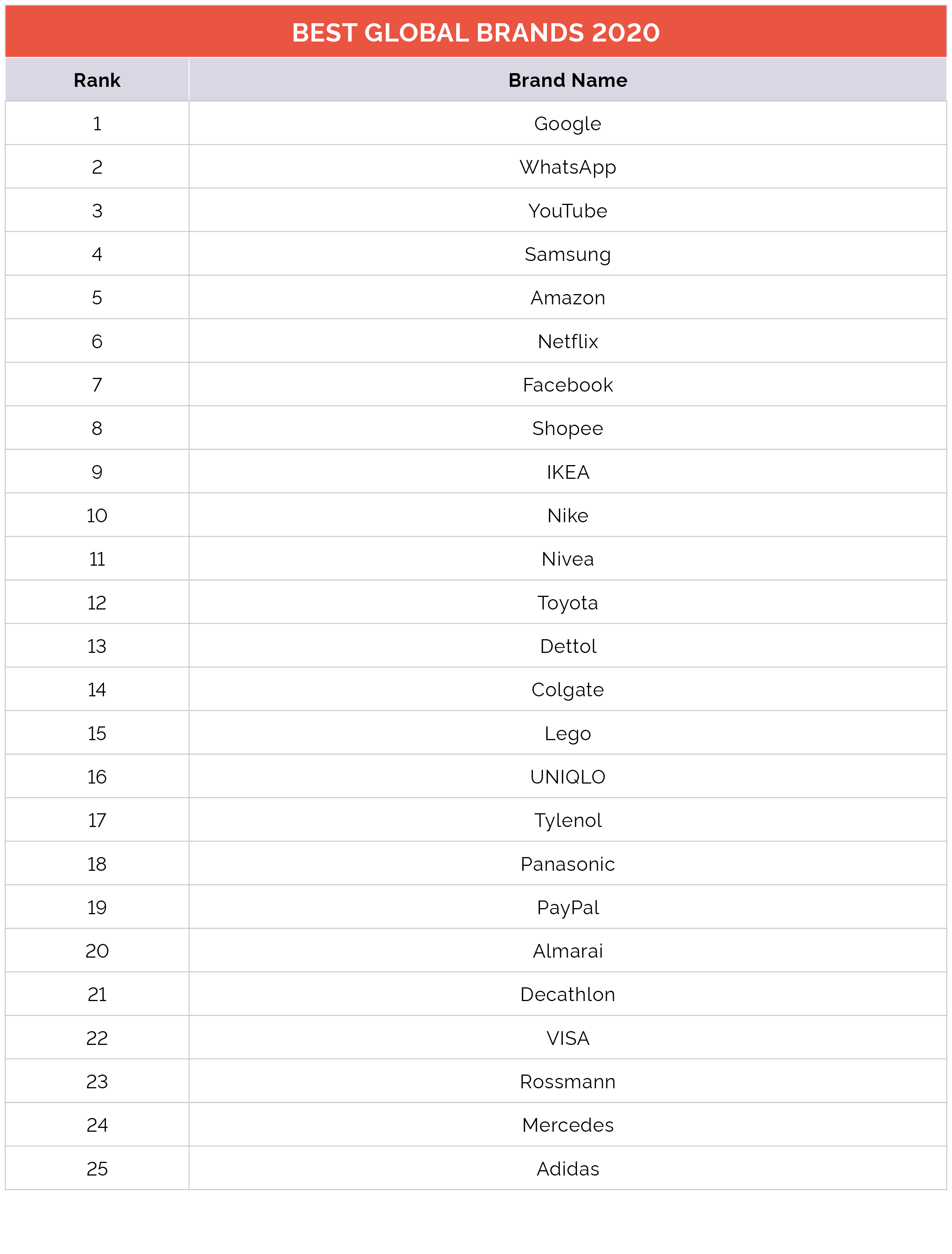 Contact us to know more about YouGov Best Brand Rankings:
Methodology
The brands in YouGov Annual Rankings were ranked based on the Index score, which is a measure of overall brand health calculated by taking the average of Impression, Quality, Value, Satisfaction, Recommend and Reputation.
The Index Rankings chart shows the brands with the highest average Index scores between October 1, 2019 and September 30, 2020. The Index Improvers chart ranks the brands with the highest increase in Index, comparing scores from the previous 12-month period. Both scores are representative of the general population of adults 18+.
All Index scores listed have been rounded to a single decimal place; however, we have used additional precision to assign ranks.
All brands have been tracked for at least 6 months to be included in the rankings and have been tracked for at least 6 months in the prior year's period (as well as being currently tracked) to appear in the Improvers tables.
For this year's global list, YouGov used data from 33 markets – data from countries that cover three sectors or fewer were not counted in the top 10. The rankings use the Index score which assesses overall brand health. It takes into account perceptions of a brand's reputation and whether consumers would recommend the brand to others, as well as whether it represents good value and quality.